Welcome to the paradise of sun and white sand beaches. The coasts of Miami, located in southeastern Florida, await you to spend unforgettable days. Do you want to make the most of your time and don't know where to start?
Here is a 5-day itinerary from morning, afternoon, and evening with the must-do activities so you don't miss a thing and have the best experience!
Day 1: South Beach

Morning
Explore South Beach, enjoy the beach, and walk along Ocean Drive.
Visiting South Beach means getting to know the capital of Art Deco buildings, with shapes and colors as extravagant as the people who roam the place.
Ocean Drive is the most prominent location of Art Deco and therefore, the most famous street in Miami, where you can see over 800 Art Deco buildings built between 1930 and 1940.
The hotels located between 6th and 9th streets on Ocean Drive are the most representative, where the combination of colors, pink flamingos, suns, and neon lights abound.
Finish the tour by having a drink at one of its trendy pubs and bars.
Afternoon
Visit the Pérez Art Museum, the PAMM is the largest contributor to Miami's prominence as a destination for discovering contemporary and modern art. The three-story building, designed by award-winning architects, evokes beauty and intrigue to the visitor, while its unusual and beautiful architecture captivates with the treasures it hides inside.
Explore a modern and contemporary art museum dedicated to collecting and exhibiting international art from the 20th and 21st centuries. Get there with Rentennials.
Evening
We recommend having dinner at a restaurant in South Beach and enjoy its vibrant nightlife. Terras is a beautiful place to, with a quiet and cozy atmosphere, giving you a unique view of the city from its terraces and the best experience.
Day 2: Little Havana

Morning
Go to Little Havana and explore Calle Ocho, try Cuban food, and visit Domino Park.
Calle Ocho is the most famous street in Little Havana, it is very commercial, but at the same time full of nightlife and restaurants, mostly Latin, joy and music never lacks.
This street is walked, so we recommend leaving your vehicle in one of the city's parking lots nearby, the cost is not very high.
Some of the places of Cuban history to visit are:
Cuban Memories Plaza

Walk of Stars

Street art mural

Máximo Gómez Park
Some of our favorite restaurants with typical Cuban flavors are:
La Carreta

Café Versailles

La Esquina de la Fama
Afternoon
Spend time at Wynwood Walls, admiring street art in the Wynwood neighborhood, an important center of the city's contemporary art scene founded in 2009 by Tony Goldman, transforming Wynwood from a deteriorated industrial neighborhood into a vibrant place of artistic expression.
Evening
Have dinner at a restaurant in Wynwood and explore the nightlife of the area, one of the liveliest neighborhoods in Greater Miami and Miami Beach.
The food in this Miami Scene neighborhood is just as creative as its murals. From a Michelin-starred hidden restaurant to casual restaurants and restaurants with a distinctive global appeal, there is something for everyone.
Bottled-Blonde

: for a casual lunch or dinner, grab a seat at a picnic-style table.

Coyo Taco

: it's always taco Tuesday at Coyo Taco, a popular restaurant where Mexican street food is elevated and margaritas flow.

Doya

: rated by the Michelin Guide as a Bib Gourmand restaurant, it offers a modern take on Greek and Turkish meze culture.
Day 3: Lincoln Road

Morning
If you visited Miami, you can't miss its malls and of course spend an amazing day shopping. We recommend taking a walk through the Lincoln Road Mall, which in addition to having stores of all kinds, you can also find restaurants and art galleries.
Afternoon
If you are still in the mood to see more wonderful art scenes, in the Miami Design District, you can see its modern architecture that ranges from huge murals that splash walls to imposing sculptures created by renowned artists.
Night
To end your day in the best way, visit Carousel Club and be surprised by its ingenious idea of a bar with drinks in the shape of an old carousel. Enjoy a delicious meal and the best cocktails accompanied by music or live shows.
Day 4: Key West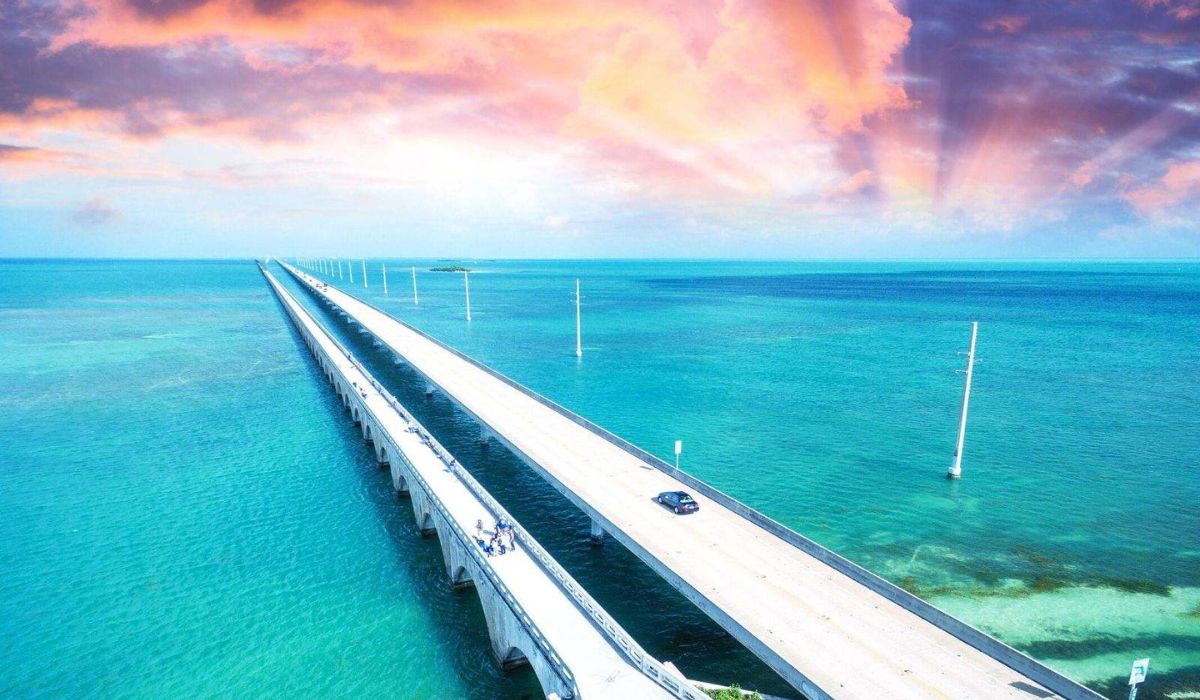 On this day, we propose something different. We invite you to visit Key West, a picturesque island located south of Miami, but first we suggest you reserve a whole day to be able to experience all the must-sees that this place has to offer.
Second, we suggest taking this excursion by vehicle, as this will allow you to travel in total comfort and flexibility to choose your schedules, through 34 islands and 42 bridges, known as the Florida Keys. You can visit our website and choose a vehicle that suits your needs.
Almost all the points of interest are located on Duval Street, so we recommend taking a walk down this iconic and lively street.
During the day of your visit, you can find tourism companies that offer options for water activities such as snorkeling, scuba diving, and much more.
The museum house of the emblematic writer Ernest Hemingway is a place that you must definitely include on your agenda when visiting Key West.
If you like relaxed beach parties, you can see the beautiful sunset at Mallory Square, a square located on the beach, where sunsets are held. To end your day, we recommend having dinner at one of the following places:
Day 5: Bal Harbour Shops

Morning
Explore more of Miami Beach, visit Bal Harbour Shops to go shopping.
Bal Harbour Shops is an exquisite collection of designer boutiques, department stores, and restaurants in an exuberant tropical garden. An internationally renowned shopping destination, it is a favorite among the jet set, fashion lovers, and celebrities. Retailers and restaurants include Salvatore Ferragamo, Alexander McQueen, Balenciaga, Brioni, Chanel, Dolce & Gabbana, Fendi, Goyard, Harry Winston, Prada, Richard Mille, Van Cleef & Arpels, Versace, Makoto, Le Zoo, Carpaccio, and Hillstone. The presenters are Neiman Marcus and Saks Fifth Avenue.
Afternoon
Head to Coral Gables and visit the historic Biltmore Hotel and gardens.
You can enter Biltmore Hotel without necessarily being a guest, as it is a historic hotel and an architectural landmark in Miami, known for its splendid Mediterranean architecture and rich history.
Here are some ways to experience Biltmore Hotel:
Tours:

The hotel often offers guided tours that allow visitors to explore its history, architecture, and elegant spaces, such as the lobby and pool.
Restaurants:

Biltmore is home to several elegant restaurants and cafes, such as Palme d'Or, where visitors can enjoy meals, afternoon tea, and drinks without having to be guests.
Special events and activities:

It hosts a variety of special events, from dinners with live music to themed parties, which are usually open to the public.
Spa and gym:

It offers wellness services, and the gym is open to members and visitors, allowing you to enjoy health and wellness facilities at the hotel.
It is important to note that hours and availability may vary, so it is recommended to check with the hotel in advance through the link.
In addition, Biltmore Hotel is often a popular spot for events, weddings, and conferences, so some areas may be reserved at certain times.
Night
Dinner in Coconut Grove, an area with charming restaurants and nightlife. This historic neighborhood blocks out the usual chaos of the city, and coming here is like a warm bath in which Miami can slide after a long day. Grove is the perfect place for a relaxing and carefree meal. Some of the restaurants you can visit are:
This itinerary will give you a glimpse of the great diversity and excitement that Miami has to offer. We hope you enjoy it as much as we do and enjoy it with Rentennials. Be sure to check the schedules and reservations in advance through the links, as some places may require them. Enjoy your trip!
Rentennials is the new way to rent cars from local hosts in your city, quickly, easily, and affordably. It's also your new path to starting your own car rental business and making money every month.
Discover more.
Aplicación móvil
Download our App