Miami offers a wide range of tours to choose from, from exploring its history and celebrity homes to the most adrenaline-pumping activities you can imagine. That's why Rentennials brings you the best tours you should do in this amazing place.
Party bike tour through Wynwood bars
This is a tour you can't miss if you love beer and adventures. While enjoying a ride on this bike, you'll take a tour of the best 3 breweries in Wynwood, where you'll have 3 premium beers included.
This bike has a capacity for 15 people, so it also has 15 pedals. The tour lasts 2/2.5 hours and you'll have a tour guide who will provide you with essential information about the tourist attractions of Wynwood, such as its murals. To make your tour even more fun, this bike has music. We recommend that you make your reservation in advance to secure a spot.

Visiting Everglades National Park
For people who want to immerse themselves in nature, this is an ideal place, as it is one of the largest wetland ecosystems in the world. There is an immense wildlife, you will find crocodiles, waterfowl, manatees, turtles, Florida panthers, and a wide variety of fish and reptiles.
The duration of this tour will depend on which one you choose, as you have many options, from 3 hours to a full day. What you will have included will depend on which one you contract, but they all include transportation in a vehicle and a guide.

Tour of Biscayne Island
Miami is well known for its immense and luxurious mansions that celebrities own. This tour will allow you to see the mansions on a two-level yacht. The only thing you have included is the yacht, which is why we recommend that you rent a Rentennials to get to the starting point.
The tour lasts 90 minutes. Inside the yacht you will have a bar with drinks for purchase, so you can elevate your experience to the max. In addition to seeing the mansions, you can also see the city of Miami from a different perspective that will amaze you. Make your reservation in advance to secure a spot. 

Visit to the Miami Seaquarium
If you like to do activities related to marine life, Miami Seaquarium is the perfect place for you. This marine park and aquarium is located on Virginia Key.
You can observe the incredible marine species up close, such as dolphins, orcas, sea lions, sea turtles, a wide variety of fish, and many more species.
You can even enjoy live shows like the dolphin show. The park also offers the opportunity to participate in interactive experiences, where you can swim with dolphins or even a day-long trainer program, which will allow you to learn even more about marine life and get information about ocean conservation. You can get your tickets online or in person.

Private plane tour of Miami Beach
For people who are not afraid of heights, this is a great experience to see Miami from a completely different and amazing point of view. It lasts 30 minutes.
The pilot will provide you with details and comments about the places you will be flying over so you can enjoy this experience to the fullest. The experience is not shared, only a group of people per flight, you choose with whom you want to go. As always, we recommend making a reservation in advance so you don't miss out on a spot.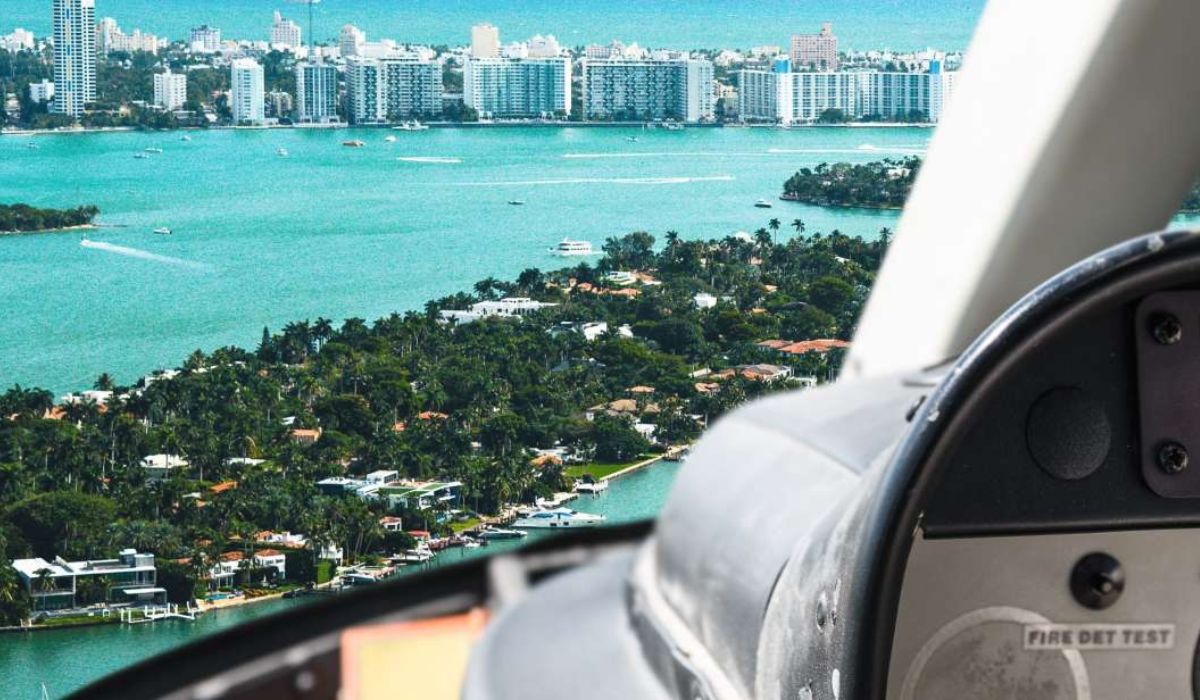 Miami is a city that offers a wide variety of activities and tours for all tastes, both for visitors who want to explore the culture and those who want to feel the adrenaline of outdoor activities. That's why the Rentennials team recommends all kinds of tours so you can experience everything this wonderful city has to offer.
Rentennials is the new way to rent cars from local hosts in your city, quickly, easily, and affordably. It's also your new path to starting your own car rental business and making money every month.
Discover more.
Aplicación móvil
Download our App