Located in Quinta Roo, this paradisiac place of white sand and crystal-clear waters perfectly blends the natural beauty of its landscapes with the culture of Mayan history.
In this blog, we will guide you through an exciting tour of its best beaches and natural attractions, its incredible temples, the best restaurants to delight your palate, and of course, the best activities to make the most of every moment. We hope this itinerary will help you have the best days of your vacation in Mexico.
Day 1: Welcome to Cancún
Morning
Start your day by having breakfast at "El Café Mexicano", located in the hotel zone. It is considered one of the best in the city due to its wide variety of flavors, the comfort of the place, and the specialized attention.
After breakfast, we recommend visiting Avenida Kukulkan, the main and most outstanding street in the city, where you can observe from its traditional architecture to street art murals that give the buildings a picturesque touch.
On your walk, you can stop at local shops to buy handicrafts and souvenirs. It also has a wide variety of gastronomy if you want to have lunch here.
Afternoon
Take a break from your long journey and relax on the wonderful beaches. Enjoy the Caribbean tropical climate at Playa Delfines. Here you can enjoy its panoramic views from El Mirador, which is an elevated platform, perfect for appreciating the views and taking pictures of the place. It also has shady areas, tables and benches where you can enjoy a picnic at sunset, appreciating the sunset.
Night
You can't miss the opportunity to visit La Habichuela Sunset. Savor traditional Mexican cuisine while feeling enveloped in a romantic and charming atmosphere that evokes Mayan culture.
Some of the most traditional dishes are: cochinita pibil, tamales, tikinxic fish, among many more options. They also have an exceptional cocktail bar, serving exquisite cocktails such as their classic "Habichuela Martini". Without a doubt, a place you must visit.

Day 2: History and Beach
Morning
We recommend waking up early to visit the ruins of Tulum, which are located 62 kilometers from Cancún. It is advisable to go in the morning to avoid crowds and high temperatures of the afternoon.
To get there quickly and safely, the most convenient way is to travel by vehicle. Here are some Rentennials for you. On your way to your destination, we recommend having breakfast at Fit-a-licious. If you don't have your own transportation, we invite you to see our vehicles available in Cancún.
Here you can enjoy stunning views of the Caribbean Sea, as the ruins are located on cliffs. You will see the most outstanding temples and El Castillo, which is the most emblematic building. If you want to enrich your experience even more, you can join a guided tour to learn about Mayan history and culture.
Afternoon
After visiting the ruins, we recommend having lunch at Camello Jr. to taste fresh seafood. To add a touch of adventure to your day, go to Akumal Beach, where you can not only appreciate this beautiful beach with white sand, but also swim with sea turtles in its crystal-clear waters. This excursion takes 1 hour 15 minutes.
Night
Are you ready to experience one of the most exciting nights in Cancún? Experience the vibrant Mexican nightlife at Coco Bongo. This nightclub is a world of bright lights and immersive music where you can enjoy amazing live shows, a free bar of drinks that offers a wide variety of cocktails, beer, and spirits.
In addition, on the dance floor, you can hear all the genres you love, as the music ranges from rock and pop hits to the best Latin rhythms.

Day 3: Cenote Route
Morning and afternoon
Since it is a long journey of 20 kilometers with more than 10 cenotes, we recommend dedicating a whole day to not miss any details. Within this route called Ruta de los Cenotes Puerto Morelos, some of the most outstanding cenotes you can visit are the following:
In addition, many of these have become eco-adventure parks and offer a wide range of activities such as ziplining, mountain biking, and even horseback riding.
As a recommendation, we suggest that you bring your own food and drinks, as it is unlikely that you will find infrastructure for lunch such as a restaurant, due to the fact that the environment is respected for being sacred to the Mayan culture.
Night
To end this day in the best way possible, we recommend that you have dinner at the restaurant La Fisheria, which specializes in Mexican seafood cuisine with the touch of chef Aquiles Chávez.
This atmosphere will allow you to feel at home because it is relaxed, welcoming and provides you with excellent service. As icing on the cake, you will have panoramic views of the Caribbean Sea while enjoying delicious food and even exquisite cocktails.

Day 4: Island and Nature
Morning
Wake up early and explore the beautiful Isla Mujeres. To get here, you will need to take a ferry, which has departures in the morning from 7:30 am and you can take it from the Punta Sam terminal, at kilometer 8.16.
Once you reach your destination, we recommend renting a golf cart or a golf bike to tour the island in a fun and comfortable way.
Once your tour is complete, relax on Playa Norte, which is among the 25 best in the world in the 2020 Travelers Choice awards. It is known for its white sand and shallow, crystal-clear waters.
It is a perfect place to sunbathe, swim, and even enjoy water sports. You can also enjoy a lunch, without having to leave the beach, as there are a variety of restaurants and bars along it.
Afternoon
To come back with a memory of this incredible island, you can take the opportunity to visit its center and buy souvenirs and handicrafts in the local shops.
Remember that the last ferry back to Cancún is at 6 pm, so if you still have time after visiting the center, we recommend visiting the Punta Sur lighthouse located at the southern tip of the island, to see it from another perspective.
Night
Once you are back in Cancún, we recommend visiting Luna Rossa, an Italian restaurant, which among its most outstanding dishes include Salmone Al pesto, Risotto ai Frutti di Mare, and Fetuccine Primavera.
This place is an enveloping romantic atmosphere that has a terrace that offers sea views, ideal for couples' dinners.
You can complement your meal with a selection of wines from the restaurant's menu, which has a variety of both Italian and international wines.
At the end of your dinner, you can end the night with a delicious homemade Italian dessert, such as Tiramisu.

Day 5: Fun and Relaxation
Morning
Visit the Xcaret Park, this is a must-see as it is located in a tropical rainforest setting and within it you can enjoy activities such as: swimming with dolphins, shark adventures, parachute, snorkeling tour and a wide variety of gastronomy so you can have lunch without having to leave the park.
Afternoon
Within this place, in addition to entertainment, you can also relax in its magnificent spa that combines the tranquility of the landscape with the physical and mental benefits of a good massage.
Night
To end your last night of stay, we will give you two options.
At nightfall, one of the most surprising shows is prepared within the park, which brings together more than 300 artists on stage, this show will allow you to immerse yourself more deeply in Mexican culture. It starts at 7 pm and runs until 9pm, so we recommend having dinner within the park.
As a second option, if you wish to leave the park earlier, we suggest you visit the Puerto Madero restaurant to say goodbye to Mexico in the best way possible.
This Argentine restaurant is inspired by the Puerto Madero area of Buenos Aires and is known for its barbecue and wines from the heart of Mendoza. This place offers an elegant atmosphere and some of its tables have sea views.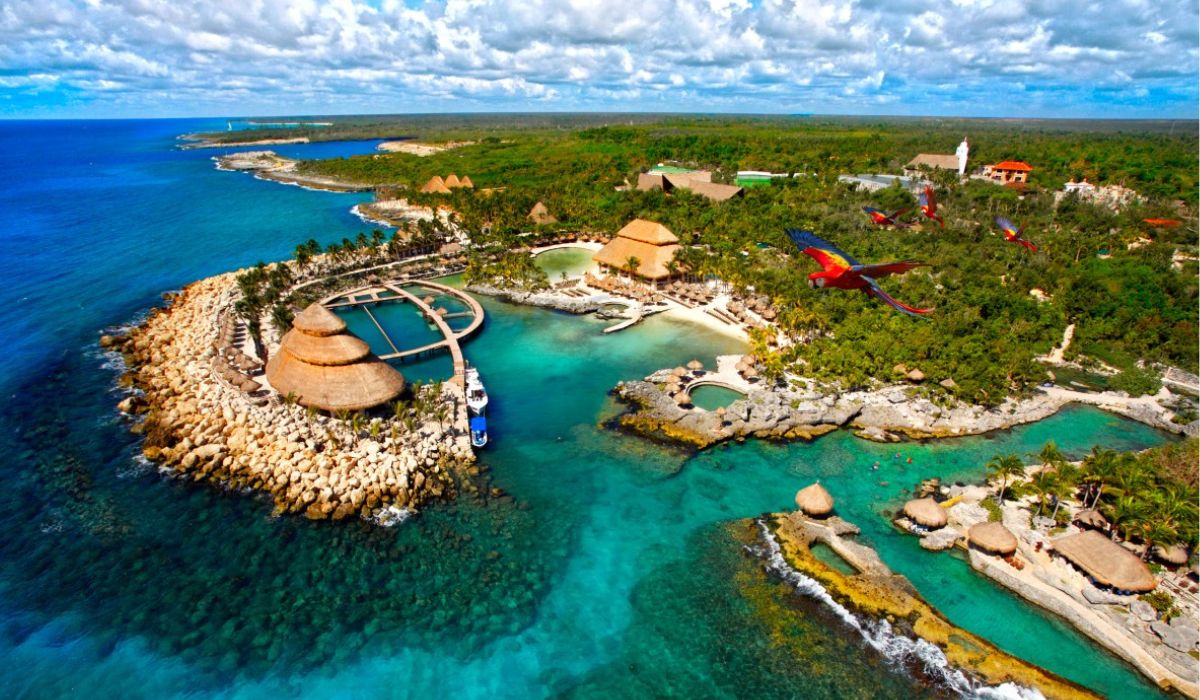 This 5-day itinerary will allow you to experience the natural beauty and most incredible paradise beaches of Cancun without missing a beat. With Rentennials, we invite you to explore the entire city in a safe and comfortable way and thus you can carry out all the activities proposed above. We hope you enjoy your stay in this paradise!
Rentennials is the new way to rent cars from local hosts in your city, quickly, easily, and affordably. It's also your new path to starting your own car rental business and making money every month.
Discover more.
Aplicación móvil
Download our App