Welcome to an out-of-the-ordinary trip through a province that not many people know in this way; Córdoba, a hidden gem in the heart of Argentina, offers a range of possibilities for all tastes and ages. On a trip to Córdoba and looking for something out of the ordinary? We invite you to explore this province in a different way and discover the hidden treasures it holds.
While many people prefer to visit the traditional, if you like to go beyond the conventional, keep reading this article because this tour is for you. Are you ready? Below we will leave you a guide of activities that you will not find in the typical tourist guides. It's time to discover Córdoba like never before!
1- Parque La Serranita 
Located in the Santa María Department, "Parque La Serranita", surrounded by the Sierras of the Paravachasca Valley, is a recreational park designed to share a day with the family outdoors that includes attractions for the youngest members of the family, but also offers guaranteed fun for all ages. Do you feel like immersing yourself in a world of games and adventures? If so, we have found the perfect place for you. 
This park has attractions ranging from mazes to giant slides. Throughout your visit, you can play a variety of games such as treasure hunts, mini golf, archery, and much more that we don't want to spoil so you can be surprised to the fullest. 
The park offers different types of passes to adapt to the needs and preferences of each person who dares to visit it and venture into its games and challenges. If you are passionate about adventure, they have the adventure pass, with which you can access the double zip line and mountain ball. In addition, within the complex, you will have a food court to have lunch there and be able to make the most of your day. 
To avoid running out of your passes and missing out on your adventure at La Serranita, we invite you to visit their official website and purchase your tickets. Get ready to experience moments full of fun and take your adrenaline to the max!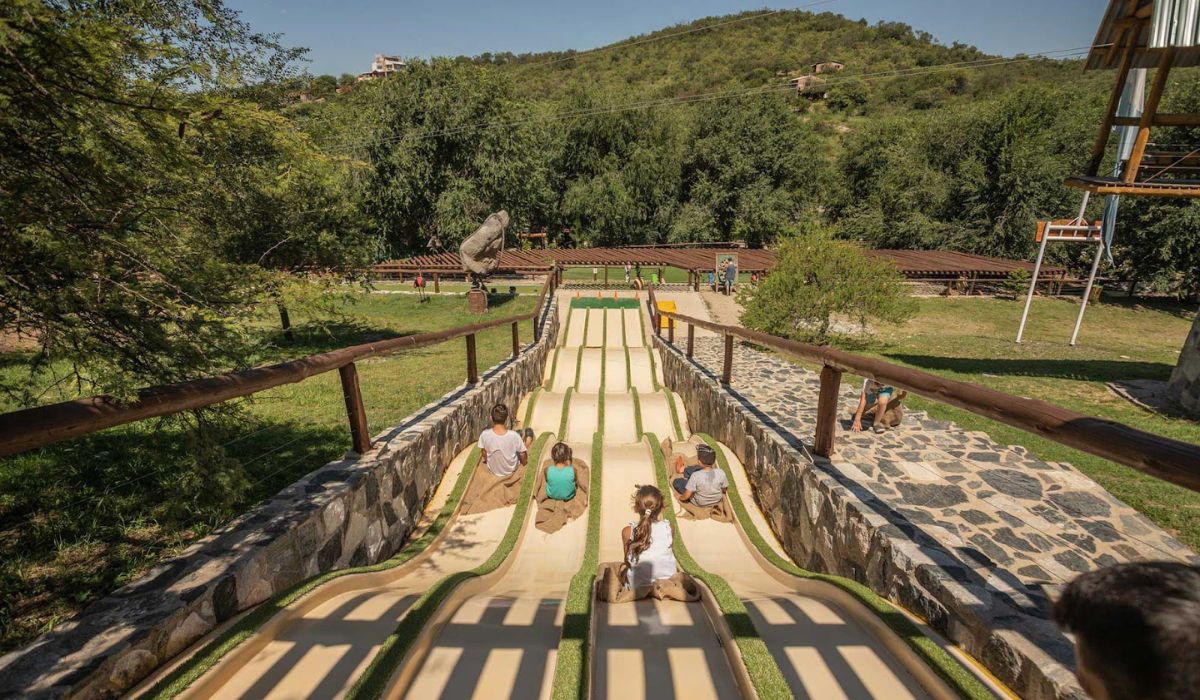 2- The Tunnel Road
We invite all travelers to embark on a surprising journey and discover one of Argentina's hidden treasures: the Taninga Tunnels. This incredible work, located in the Traslasierra Valley in western Córdoba, connects the province with La Rioja. Prepare to cross the mountains of Córdoba through dark tunnels. 
This 36.5-kilometer route includes 5 tunnels that cross the mountains, and each exit will reveal breathtaking landscapes of cliffs and canyons. This is a long route, so it is essential to do it by car to be able to visit everything and not miss any details. If you are in Córdoba and you want to know this incredible place, but you do not have mobility, you can rent a car from our website, Rentennials. 
To get to the Taninga Tunnels, you must drive along Provincial Route No. 34 from the city of Córdoba, and then continue along route No. 15 until you reach the town of Taninga. From there, you must join Provincial Route No. 28. Along the way, you will find restaurants where you can taste the local dish, the chivito. You can also get out of the car and venture into the different landscapes and views that this incredible place has to offer.
These tunnels are located in a natural environment that has tourist attractions that can be appreciated from various viewpoints. Among these attractions, you can find the imposing Quebrada de la Mermela and a waterfall known as the "veil of the bride".
 If you continue your journey, you will also find a different type of landscape. If you like forests, you can go down to the Chancaní Natural Reserve. However, this section of the route is not paved, so it is important to drive with caution and check the condition of your car.
Do not forget to bring your camera to capture the incredible panoramas that this place has to offer.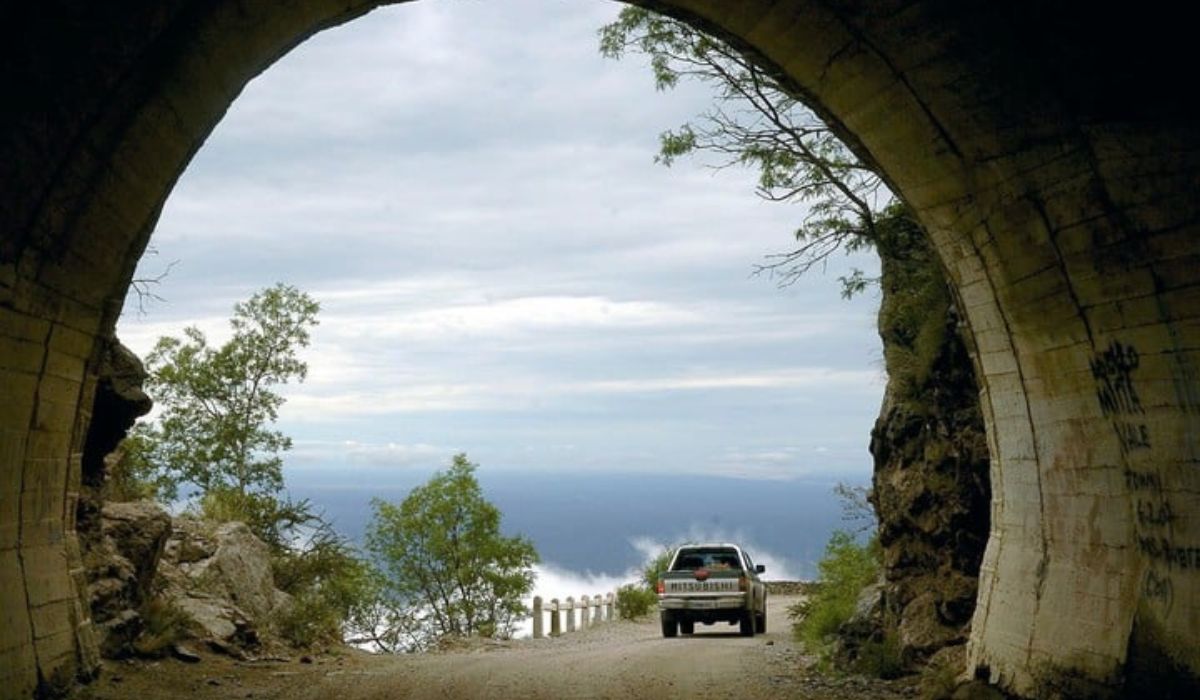 3- Cable Car Complex
Have you ever dreamed of flying over the beautiful city of Córdoba? Now, thanks to this cable car complex in Villa Carlos Paz, you can make your dream a reality.
Have you ever imagined what it would be like to appreciate the beautiful views that Córdoba offers from above, as if you were flying?
Thanks to this complex located in Villa Carlos Paz, living this dream experience is now possible. We invite you to raise your emotions to maximum height with a maximum takeoff of 15 meters of height and take a cable car ride so that you can enjoy the panoramic views of the city and the majestic mountains that surround this part of Córdoba, your journey will extend for 600 meters.
You can share your trip with your partner, friends or family as it is suitable for all audiences and has a large number of activities once the tour is over. Don't forget to take pictures and hold your mobile phone or camera well during the ride!
In addition, once you reach the highest part of your ride, at the top you will find a cafeteria that tempts you to try its exquisite varieties of flavors. If you would like to discover and learn about the first cable car, the place offers you the possibility of visiting its museum.
The beautiful views are not limited only to the cable car, but the complex has trails and viewpoints that also offer information about the local flora and fauna for those interested in vegetation.
Do you feel like there is still fun to be had? In addition to all the wonderful activities that we have told you about, the complex has other attractions in the lower part, such as slides and a mirror maze to ensure unlimited fun for all people who visit.
All this and much more awaits you in this wonderful complex. Is there anything else you would like to know before your visit? Visit their Instagram profile and clear your doubts.

4- Mina Clavero River
Mina Clavero is the tourist destination with the most watercourses in Córdoba, it is crossed by three rivers and a large number of streams. For nature lovers, you can't miss the opportunity to experience the crystal-clear waters of this paradisiacal place, considered one of the 7 natural wonders of Argentina, where the river flows through the mountains and offers beautiful golden sand beaches.
In addition, you can enjoy the possibility of exploring the river by kayak, admiring its depths. If you are a fan of water sports and adrenaline, you can participate in activities such as rafting. The riverside also offers the possibility of taking walks, admiring the scenery, and relaxing picnics.
The various beaches are adapted to the preferences of each visitor. If you want to dive, your ideal beach is "Baño de los Dioses" since some sections reach 6 meters deep. If you are looking to relax and connect with the scenery, "Balneario La Residencia" has calm, shallow waters, a small dam that allows you to cross the river and generates a small waterfall, ideal for refreshing relaxing massages.
At each of the beaches, you can enjoy the different regional dishes that are characteristic of the town, such as pastries, churros, and homemade bread, which are offered by the families of the community. In addition, tourists are offered beautiful handcrafted products so they can take home a nice souvenir of their visit.
This place invites everyone who visits the province to discover incredible adventures to peaceful corners where you can disconnect with the tranquility that only nature can provide.

5- La Cumbrecita Tour
To explore this pedestrian village located in the mountains of Córdoba, you will need to start your day early to make the most of it.
If you are traveling by private vehicle, you can take the route that runs through "the high road" to appreciate different villages along the way. If you do not have transportation in the province, we invite you to access our website to move safely and calmly throughout the city. The village does not have a gas station, so you will need to check the oil and fuel in your vehicle to avoid inconveniences and fully enjoy your visit.
On this tour, you can walk along its picturesque trails, which are surrounded by nature, and you can observe its alpine architecture. Do not forget to visit the most important places such as Almbach Creek Waterfall, the Natural Reserve, and the Trout Lake.
Along your walk, you can enjoy the local cuisine at each restaurant or café that this village offers, and you can buy souvenirs of your unforgettable visit.
If you are more of an adventurer, there is also the possibility of hiking in the surrounding mountains or horseback riding in the immense mountains. These supervised and guided rides allow us to see the village and take a walk along the banks of the Medio River.
Are you ready for this incredible experience? Don't forget to bring sunscreen, water, and comfortable clothes to have fun and enjoy!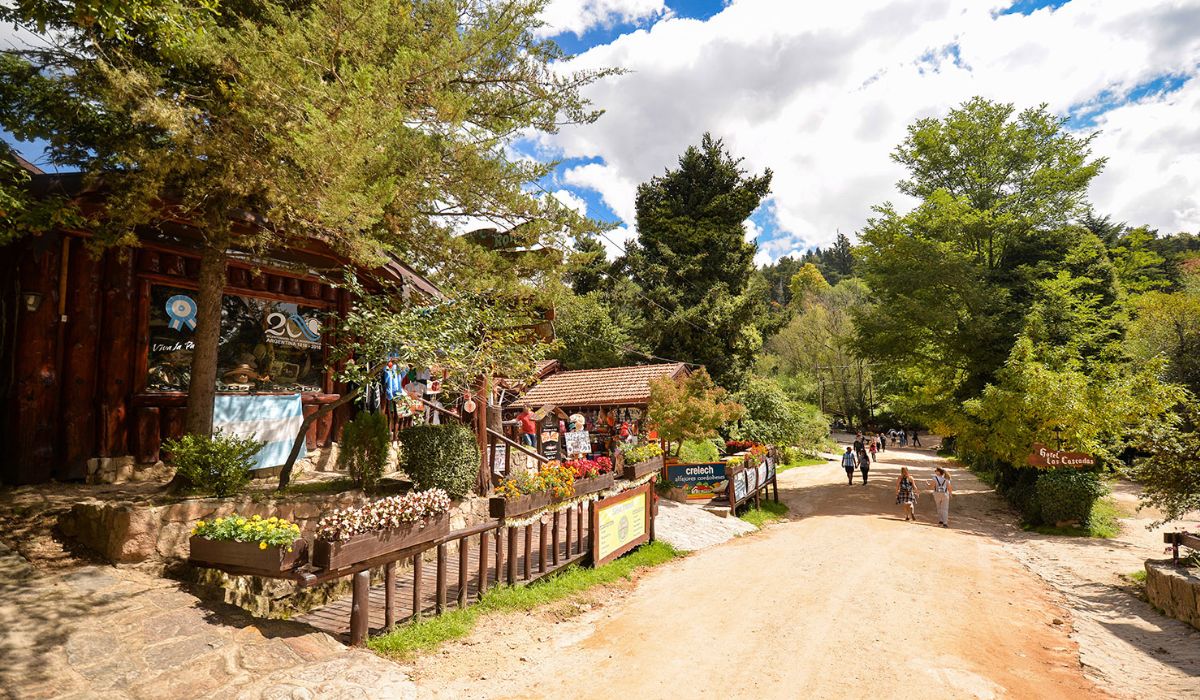 So, what are you waiting for to plan your trip?
With Rentennials, you can discover every corner of this wonderful province at your own pace and do all of these activities that we propose, and many more. Rentennials makes it easy for you and makes your trip possible. 
Rentennials is the new way to rent cars from local hosts in your city, quickly, easily, and affordably. It's also your new path to starting your own car rental business and making money every month.
Discover more.
Aplicación móvil
Download our App