Your Complete 4-Day Guide to Salta
Salta, known as "Salta la linda", is located in the northwest of Argentina. It is known as one of the most picturesque provinces in the Republic of Argentina for its culture, history, and of course, incredible landscapes. If you are looking to connect with nature and culture, this 4-day itinerary is for you:
Day 1
In the morning, we recommend going to Cerro San Bernardo. This is a popular tourist attraction due to its viewpoints, stunning views of the city, and handicrafts market. You can get there by car or on foot, but the cable car is the most popular option. The cable car departs from Parque San Martín and is open from 9am to 6:30pm. After exploring the hill, we recommend staying for lunch at "El Baqueano", a restaurant serving contemporary Andean cuisine.
In the afternoon, we recommend starting from Plaza 9 de Julio to begin exploring the center of Salta. Then, visit the Museum of High Mountain Archaeology, located opposite Plaza 9 de Julio. It is known worldwide for its collection of the Children of Llullaillaco, the bodies of three Inca children over 500 years old in perfect condition. The museum is open until 6:30pm.
After that, you can stay to explore the pedestrian area, visit the Cathedral Basilica, the Church of San Francisco, and Parque San Martín. To end the day, we recommend staying in the center of Salta to sample its typical dishes, such as empanadas, humita, tamales, locro, etc., at "Doña Salta".

Day 2
We recommend starting the day with breakfast at "El café del convento" to start the day energized and ready for a new adventure in the heights.
Have you heard of trains in the heights? The Train to the Clouds is the third highest in the world, reaching 4,220 meters above sea level. If you want to experience it, the most convenient option in terms of price and comfort is to rent a car (rent with Rentennials) to get to the train. The train ride is 1 hour and the cost of this option will be approximately USD 105 for foreigners and USD 77 for Argentines. It is best to leave early, as you must be before 3:30pm and the journey from the capital of Salta to the train takes approximately 2:30/3 hours. We recommend that you be prepared for the altitude, stay hydrated, and wear a coat, as the weather is very unpredictable. Make your reservation in advance, as it is a very popular place.

Day 3
After a day full of adventures, we leave you a day of relaxation in your itinerary to enjoy nature. Known for one of the highest-temperature hot springs in the world (from 20 to 90 degrees), "Las Termas de Rosario de la Frontera", located 180 km from the capital of Salta, are one of the major attractions of Salta. Not only for the aforementioned, but also for hiking in the trails, recreational activities, massages, and healing techniques. You can go for the day or stay overnight at the Termas Hotel, which offers a wide variety of services and activities. The hotel has a restaurant, so you don't have to worry about bringing food.

Day 4
To finish your visit to Salta, Cachi is a town located 163 km from the capital of Salta. It is considered one of the cities with the most historical and cultural value in the entire Republic of Argentina. In this town you will find an UFO landing site, archaeological sites, a historic church, and unique urban architecture. The town is not the only highlight, the road from the capital of Salta to Cachi is also scenic and you will be able to make several stops, such as Quebrada de Escoipe, Cuesta del Obispo, and Valle Encantado. We recommend that you leave early, as although it is not many kilometers, it is a mountainous road. When you arrive in Cachi, you cannot miss the famous brewery and pizzeria "Ashpamanta Restaurante Don Rogelio", and if you want something more sophisticated, you can visit Bodega Colomé for wine tasting.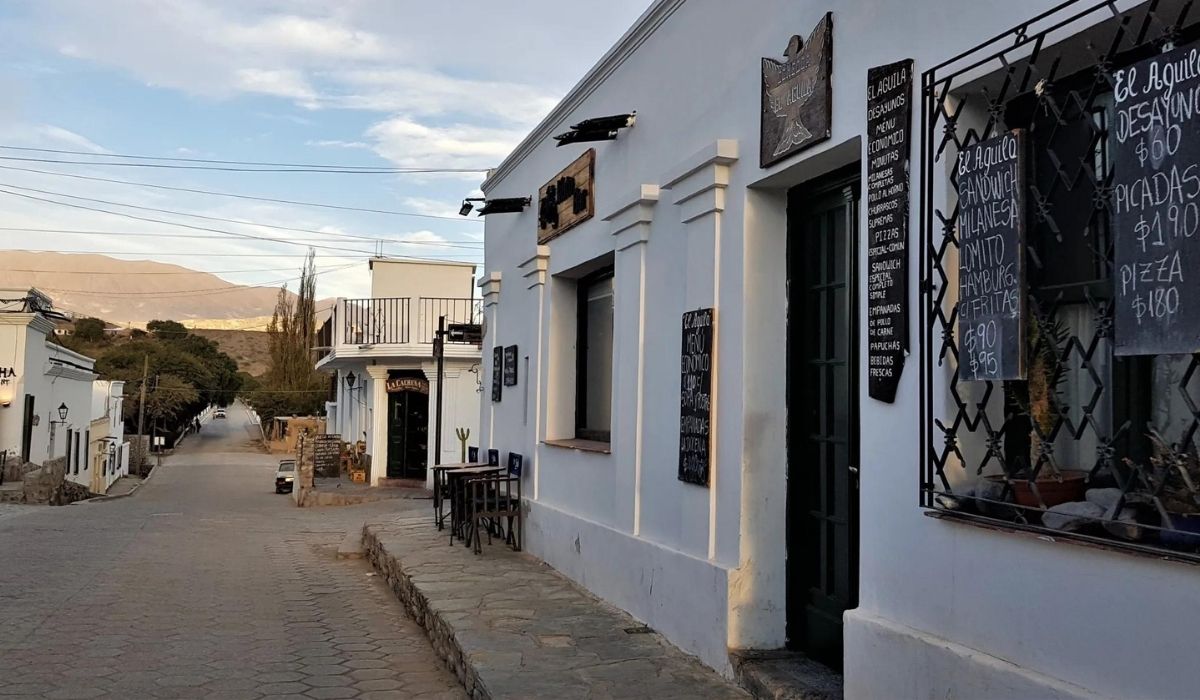 Don't forget to book your Rentennials rental car so you can have an unforgettable experience in the northwest of Argentina. This 4-day itinerary will allow you to see the best places in Salta. Start planning with us to get around comfortably and safely.
Rentennials is the new way to rent cars from local hosts in your city, quickly, easily, and affordably. It's also your new path to starting your own car rental business and making money every month.
Discover more.
Aplicación móvil
Download our App