Mendoza, located in the Cuyo region of Argentina, is a perfect destination for outdoor enthusiasts, as it offers a wide range of possibilities, from those with a lot of adrenaline to those who prefer more relaxing activities. That's why here you will find our recommendations.
Rafting on the Mendoza River
For those who love adventure and adrenaline, rafting on the Mendoza River is ideal for you, as it has fast and exciting waters. To explore these waters, you will not need previous experience as you will have a guide when hiring the service.
You will have to choose between 2 excursions, one half-day and the other full-day. The one classified as "half-day" has a duration of 1 hour, this includes neoprene suit and boots, helmet, jacket, paddle, life jacket, professional guide, safety talks, and finally kayaks for support.
The one classified as "full-day" has a duration of 4 hours as it covers approximately 30 km, and the same as the previous one is included, but additionally you will have a lunch box.
The meeting point for the half-day is in Potrerillos and for the full-day in Cerro Negro. To get to the point, we recommend renting a Rentennials.
Immerse yourself in this experience and, in addition to the adrenaline, enjoy the incredible landscapes that Mendoza offers from this perspective.

Horseback riding in the Cordón del Plata
Horseback riding in the Cordón del Plata is an experience with paradisiacal views, in which you will be surprised by its mountains, the barbecue, and the kindness of the guides.
This adventure begins at 9 am and lasts all day, since approximately at 7 pm you will arrive at your accommodation.
For lunch, a stop is made at Arroyo de los Potreritos, where the arriero will be waiting for you with a barbecue and a first-class wine, and you can also take a break.
This moment is ideal to stop and see the incredible landscape that this place offers you. When you start this experience, you will have included a professional guide, barbecue and drinks, transportation service from the hotel in the city, phone and radio for contingencies, and horses in excellent condition. We recommend that you bring a bottle of water, sunscreen, and appropriate clothing and footwear.

Mendoza Balloons
Are you wondering what Mendoza Balloons is? This outdoor activity will leave you speechless, as it is a hot air balloon in which you will fly slowly and peacefully through the clouds, enjoying incredible views.
To get here, you will have to rent a car, as it is located far from the city of Mendoza, located in Junín, and transportation is not included when hiring it.
Each flight has an approximate duration of 45 minutes, the perfect time to enjoy this incredible experience, in which you can observe nature from another perspective. We recommend that you schedule your flight before going.

Paragliding in Cerro Arco
Cerro Arco is famous in Argentina for its paragliding practices, as it has favorable conditions such as the location and the climate for doing so.
One of the best things about doing this activity with a lot of adrenaline is the panoramic views it gives to the city of Mendoza and the mountains.
If it is the first time you will experience this activity, do not worry, as the flight will be made in tandem paragliders that will be operated at all times by the instructor.
This experience includes transfers, safety equipment, and photos and videos.
The minimum reservation time is 12 hours prior to the time you want to do it.

Activities in Potrerillos
Potrerillos is well known for its beautiful nature and its diverse outdoor activities, which is why you have to dedicate a full day to this incredible place.
As a first option, we recommend renting kayaks on the Potrerillos dam, one of the most popular activities, especially in the summer, as the sun, the dam, and the kayak are the perfect combination.
Potrerillos explorer offers an excursion with a guide to navigate these waters and has a duration of 2 hours.
Another option is to rent a sailboat, in which the Huayra company stands out.
It usually has a duration of 2 hours depending on the package you want to hire. What these packages share are navigation on the Potrerillos dam, safety equipment, technical talk, and participation in basic sailing maneuvers.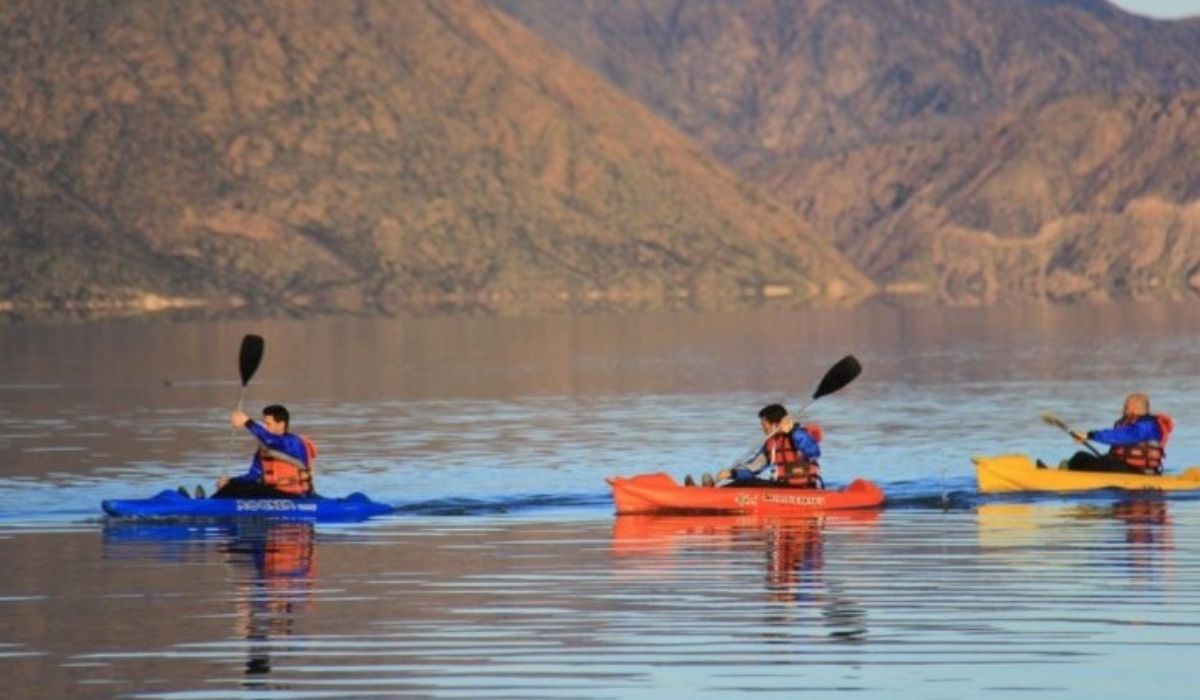 We invite you to experience different emotions with the activities mentioned above! Remember that Rentennials can make your transfers easier so you can travel comfortably, safely, and at your own pace. We hope you enjoy these unforgettable experiences!
Rentennials is the new way to rent cars from local hosts in your city, quickly, easily, and affordably. It's also your new path to starting your own car rental business and making money every month.
Discover more.
Aplicación móvil
Download our App